Our sister agency, The Arc of Oswego County, will be hosting Flame for a free concert in Oswego on September 6. 
Who: Flame the Band
What: Free community concert
Where: West Linear Park, Oswego NY
When: September 6, 2019 at 5:30PM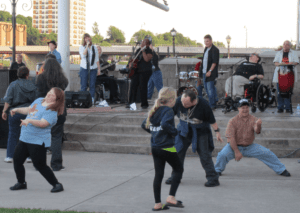 All members of Flame have a disability and yet have worked hard to achieve their dream of becoming professional musicians. Learn more about Flame.
Join us for a fun night of dancing and music!