Glenn's Story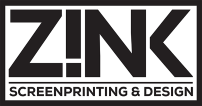 As a small business owner, Glenn Zansitis doesn't have a research and development budget. But he does have Oswego Industries.
The nonprofit not only affords him a reliable team that can manufacture his product, but help develop it as well.
He first connected with Oswego Industries as a vendor by way of his Oswego-based Z!NK Screenprinting, which donated items to the organization's fundraisers. He became familiar with the quality of their services and their purpose.
"I love their mission of providing a good quality of life and providing opportunities to those who might not otherwise have it," Glenn says. "There's a huge humanitarian aspect to their organization.
"They're about involving the community and focusing on the skills that a particular individual has," he says. "You can find something that everybody is good at."
Oswego Industries has become particularly good at uncovering those talents over its nearly 50 years in existence. The organization's career development offerings focus on the interests of disabled adults that can lead to training and employment.
"They take great pride in their work," Glenn says. "They have great attention to detail and a willingness to make sure it's perfect."
Glenn's most recent textile project started as a very loose idea. In addition to the workforce, Oswego Industries is also more than capable in product development. He essentially walked in with an idea that quickly became a design and a prototype.
"Right from square one, there was never a moment when they weren't willing to sit down and discuss it in great detail," Glenn says. "They take your visions and they can translate it into a realistic idea."
That idea and the project is now nearing production which, of course, will be performed by Oswego Industries. Glenn describes the team as very approachable and exceptionally accommodating.
"They can be considered more of a family than a team," he says. "They treat everyone like family."
---